Claims
Although we all hope that claims will never happen, the reality is different. Losses do occur. As insurance brokers, we want to make sure that the best possible outcome will be achieved for our clients.
All claims will be handled by the insurer. However, we will mediate when required to achieve the best possible outcome in the shortest possible time.  Claims typically fall in one or more of four categories:
1. Sudden or accidental damage claims to the house or contents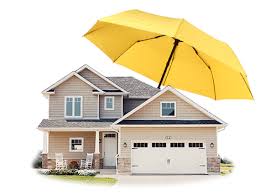 2. Malicious damage, burglary or theft claims,
3. Rent loss claims,
4. "P" damage
Depending on the type of claim, different information is required. An independent assessor will be appointed free of charge by the Insurer who will work with the owner, property manager or tenant, to minimize the loss and compensate the insured for damage and or losses.
For property damage claims, it is advisable to photograph and record the damage and then get quotes for repair or replacement.
To make a claim you or your property manager can download a claim form to complete and email, fax or post to us. We will then guide you through the process to ensure a fair and equitable outcome of your claim.
Pro-Sure Insurance
Post: Private Bag 300987-155, Albany, Auckland 0750
Phone: 09 414 0770
Fax: 09 414 5000
Email: enquiries@prosure.co.nz